Testing React Native with Jest
I've started a Mobile App at work using React Native. Obviously this needs testing. This post is about getting started on that process.
I found a very useful post on Medium by Jigish Chawda that helped greatly with figuring this out.
The App
The App main interactive component is a settings page that allows you to choose your preferred language (it will, but does not yet, default to the phone's preferred out of the available 4 options and this page will allow the user to override):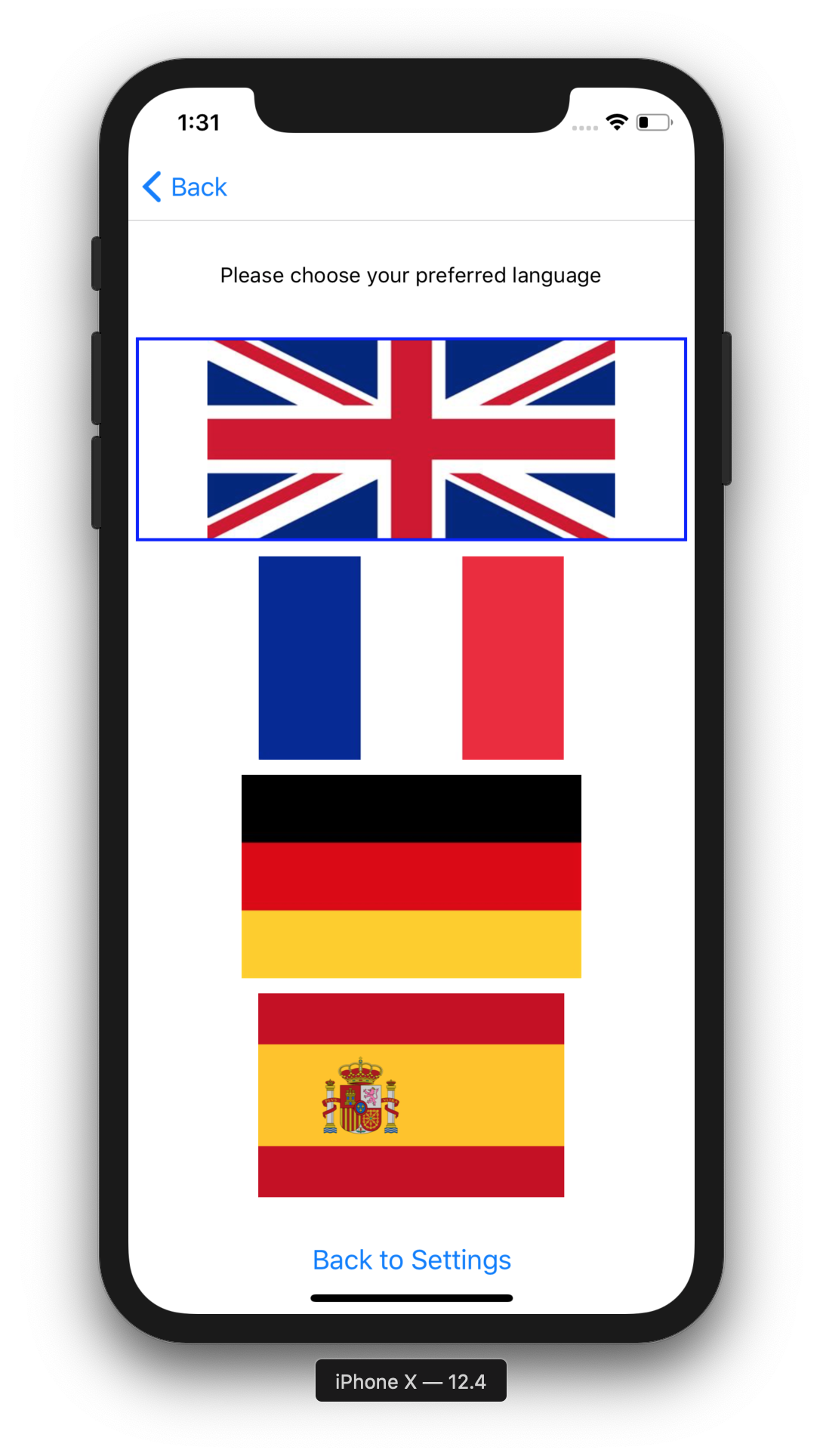 The pertinent code for this screen currently looks like this:
Testing
By default React Native uses Jest for testing, and I've got no reason to use anything else.
Resolving problems
Transform react-navigation
First things first, I tried to run the test suite with the dummy test created by react-native init. This failed:
The fix for this is to add this "transformIgnorePatterns" code to the "jest" object in package.json (see: Jest fails with "SyntaxError: Unexpected reserved word" everytime #256):
N.B. I added @? to match "@react-navigation" as well as "react-navigation"
Mocking react-native-gesture-handler
After making this change I encountered this error:
The fix for this is to add this "seutpFiles" code to the "jest" object in package.json (see: Importing react-native-gesture-handler crashes within jest #344 and Getting Started · React Native Gesture Handler):
And finally the initial test, which came from the generated code, passes:
Adding our tests
Making sure it renders
Based on the template App-test.js, this just checks the component can be rendered.
Testing user-interaction
To test a component with onPress event handler (for example) we need to add a testID property to it:
Next I changed from using the 'react-test-renderer' to using the renderer from react-native-test-utils as that makes it easy to simulate events:
Noting the place-holders for tests of functionality not yet written.